How do I make sure my Fan Update photo ID will be accepted?
Please follow these steps when uploading your photo ID:
For best results, please take a photograph of your ID using your mobile phone camera, or a digital camera - 5-megapixels or above is ideal




If you use a digital camera, you must save the image to your PC in JPG format, then upload it. The image size should not be reduced when you send it




Use the original ID document when capturing your image, not a photocopy

Place the ID flat on a steady surface. A dark background will work best




Ensure that the entire image is in focus with no other objects or people in the background. The image will not scan if the full ID isn't in view. It will automatically crop to the correct size




Try to avoid shadows or glare on the document




You must capture the entire document on the photograph page, partial images will not be enough




IDs must not be altered by editing software or filters as this will fail the validation checks.



If after 3 attempts you have been unsuccessful in submitting an approved image of your Photo ID, you will be directed to the Fan Update Team who will be able to assist you in completing the process. Until you do so, you will be unable to make any further attempts.
To help you further, here are some visual examples of how to capture your photo ID: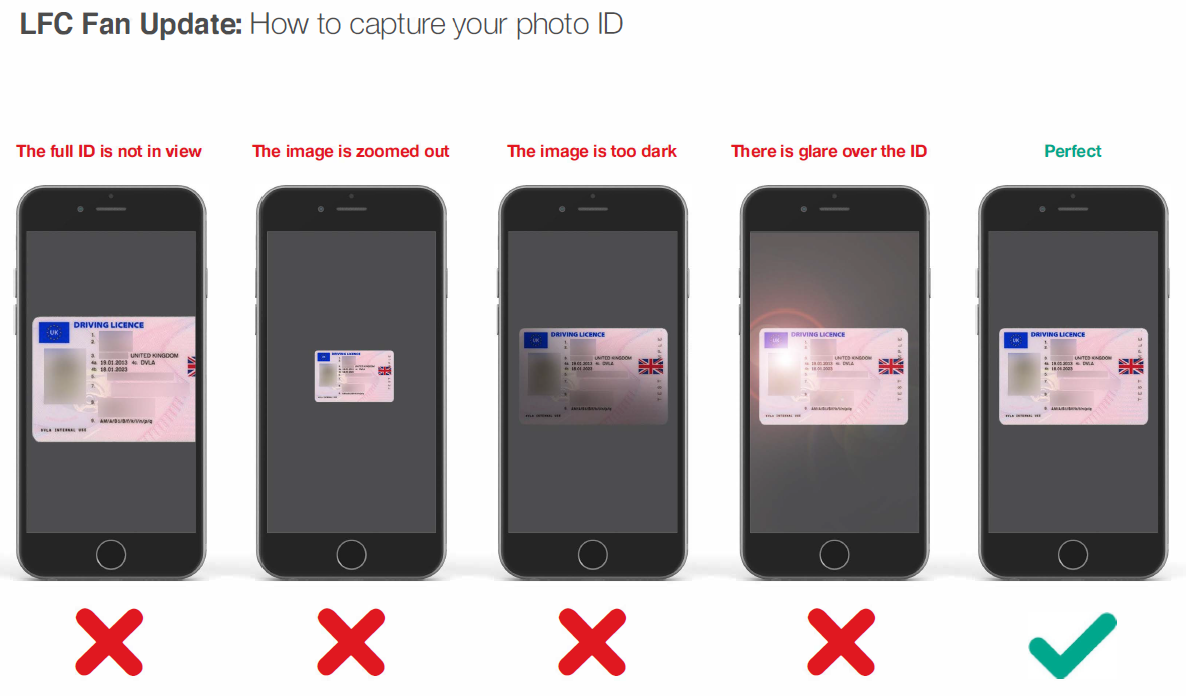 Acceptable Photo ID (1)
Acceptable Photo ID (2)
Contact Us
Need more help, or can't find what you're looking for?
Contact Us