Where is the LFC Story (Museum) and Boom Room Exhibition located?
The LFC Store and Boom Room Exhibition are inside the Kop stand, to the right of the Ticket Office. Follow signs for the Kop Bar, Museum & Boot Room Sports Cafe, and head upstairs.

The closest bus stops and taxi/car drop-off points are along Walton Breck Road (A5089), which is on the same side of the stadium as the Kop stand: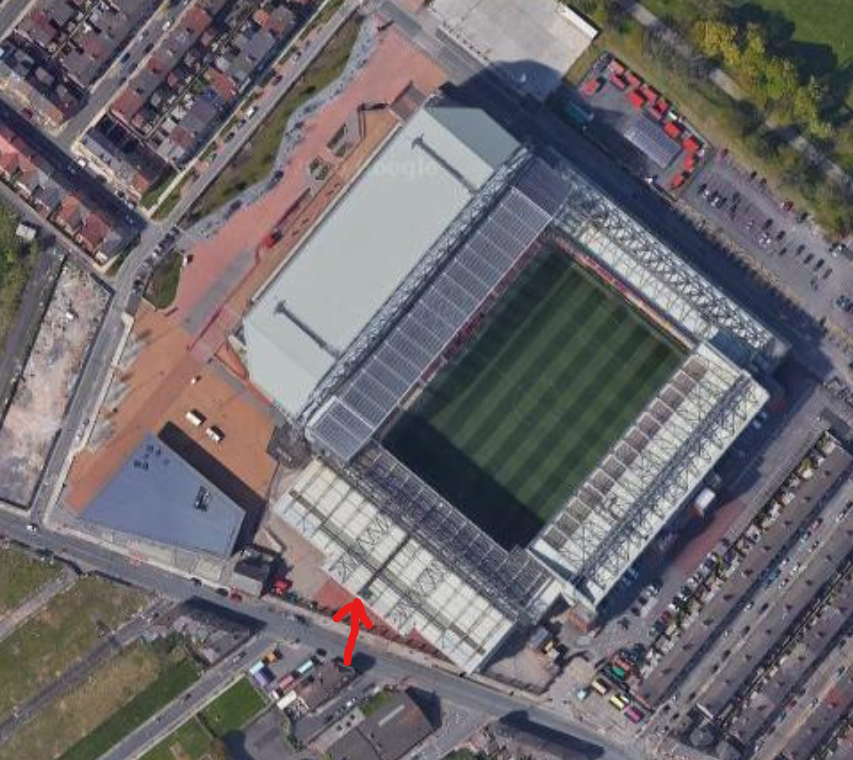 LFC Story (Museum) & Boom Room Room location
Contact Us
Need more help, or can't find what you're looking for?
Contact Us
Related Articles

Is the museum open?

Yes, The LFC Story & Boom Room Exhibition is open for fans to enjoy. The museum is included for all tour tickets purchased. The museum will be open from 10am to 5pm. Last entrance is at 4pm. The LFC Story (Museum) & Boom Room Exhibition Adult ...

What are the Stadium Tour/Museum opening times & prices?

Typically, Stadium Tours are available 7 days a week from 10am until 3pm, however, this is dependent on latest Government guidance. During busy periods the opening hours may be extended. For more information, and to check availability, please visit ...

How long does The LFC Stadium Tour last?

We advise customers that duration time for a guided Stadium Tour is approximately 75-80 minutes. During busy periods, including school and public holidays, we generally operate a self-guided tour where you walk on a pre-assigned route, with an audio ...

Is the LFC Stadium Tour wheelchair accessible?

Yes, The LFC Stadium Tour is fully accessible to wheelchair users. There is lift access throughout the tour route and a wheelchair ramp when you visit the pitch side area. The LFC Story (Museum) is located on the first floor which can also be ...

Do you have accessible toilets at The LFC Stadium Tour?

Yes. There are two fully accessible, gender neutral toilets on the tour route. One is located inside the stadium and has a hoist for any visitors who may need additional assistance. There is also an accessible toilet located by The LFC ...